Exterior Architectural Visualisation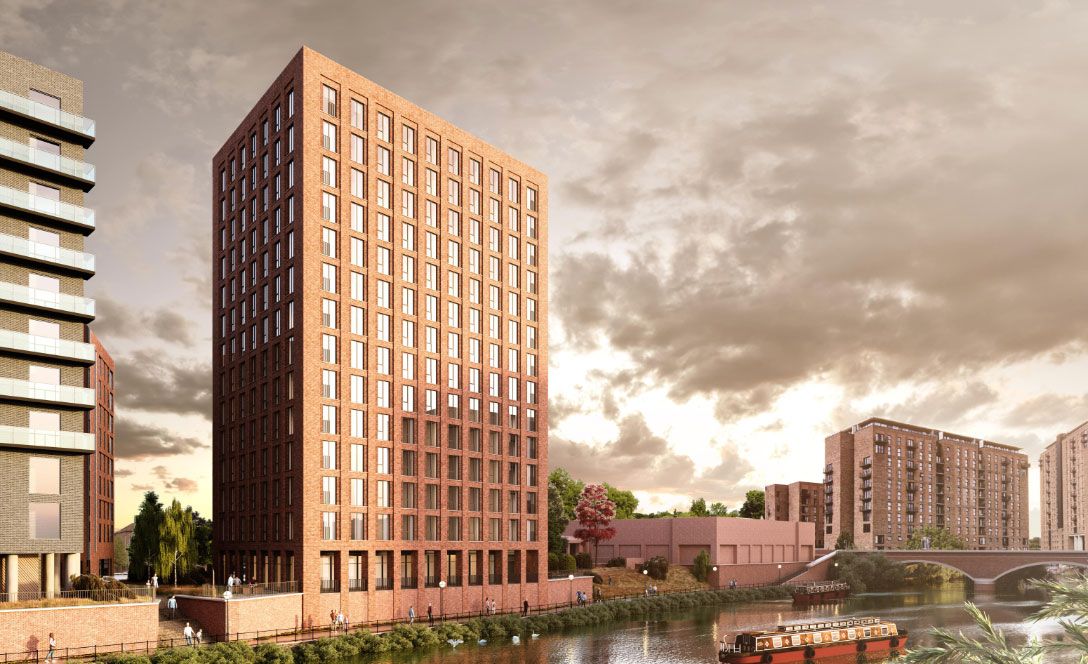 What is Architectural Visualisation? It is the creation of an artistic representation of what a building can look like once completed. It can be utilised for new buildings or existing properties that are subject to renovation or extension.
Almost all building projects require architectural CAD drawing, North Made Studio in Manchester utilise these 2D CAD drawings to create accurate 3D models of the buildings in the correct scale. These 3D models of the buildings then have textures added (brickwork, tiles, glass, etc) and realistic lighting sources applied. Creating a complete 3D visualisation that will give a photo-realistic image of what that new building or building extension can look like once completed.
Complete 3D Visualisation that will give a photorealistic image.
What is Exterior Architectural Visualisation?
North Made Studio offer the complete package when it comes to 3D architectural visualisation. Generating photo-realistic images of property exteriors, interiors and even products. For the majority of our property sector clients we specialise in providing brilliant exterior 3D visualisations to help to win tenders for new property developments, gain investment and sell off-plan before any actual bricks have been laid. The CGI skills we offer can be utilised for so many companies but the benefits for architects, property developers and house-builders can be truly amazing. A relatively small investment in high quality CGI architectural visualisations for the exterior of a new building can sell that building before any other work is done, minimising costs on advertising and marketing. Allowing attention and funds can be transferred to other areas of the project, making the whole property marketing process smoother.
How would professionally crafted 3D Architectural Visuals help your company?
Poor property marketing imagery may not lose you a sale, but it will make it harder and potentially lower your ROI. It's as simple as that. A great 3D architectural visualisation of your property development will engage with more potential buyers or investors. A poor set of visuals or no visuals at all will create a massive dent in your ability to make that sale. Buyers want to be confident and comfortable with making the purchase/investment, powerful property CGI will build confidence in your development project. North Made Studio are dedicated to producing top-notch quality Architectural Visualisations every time. We want you to make that sale, this is how we work. The better the property visualisations look, the quicker you make that sale, the quicker you come back to us for your next property development project. And so on and so on.
For new build developments our architectural visualisations can also be used as part of the planning process. We can create 3D visualisations of your intended development to your specification, these can then be submitted as part of the planning permission process to councils and associations to help in your bid for approval. A quality architectural visualisation from North Made Studio can help make the planning process much simpler, the decision makers can see an accurate visual representation of the project and make an informed decision based on that. Our 3D architectural visualisations can really give you the edge if you are bidding for construction contracts for residential or office buildings. It is great to have all the technical information present in your proposal, but a picture really does speak a thousand words. A great set of architectural visualisation images can really seal the deal.