Residential Exterior Visualisations
We have worked with several housing associations and property development companies in Manchester, Liverpool and the North West. On each project undertaken we have create photo-realistic image sets of new-build properties that helped to sell homes on those developments off-plan before any foundations were put in. By utilising the software available and our designers skill-sets we create single houses (house type images) or multiple buildings (street scenes, site plans) that can be clad in a variety of different textures (bricks, render, tiles, etc) to suit your materials schedule.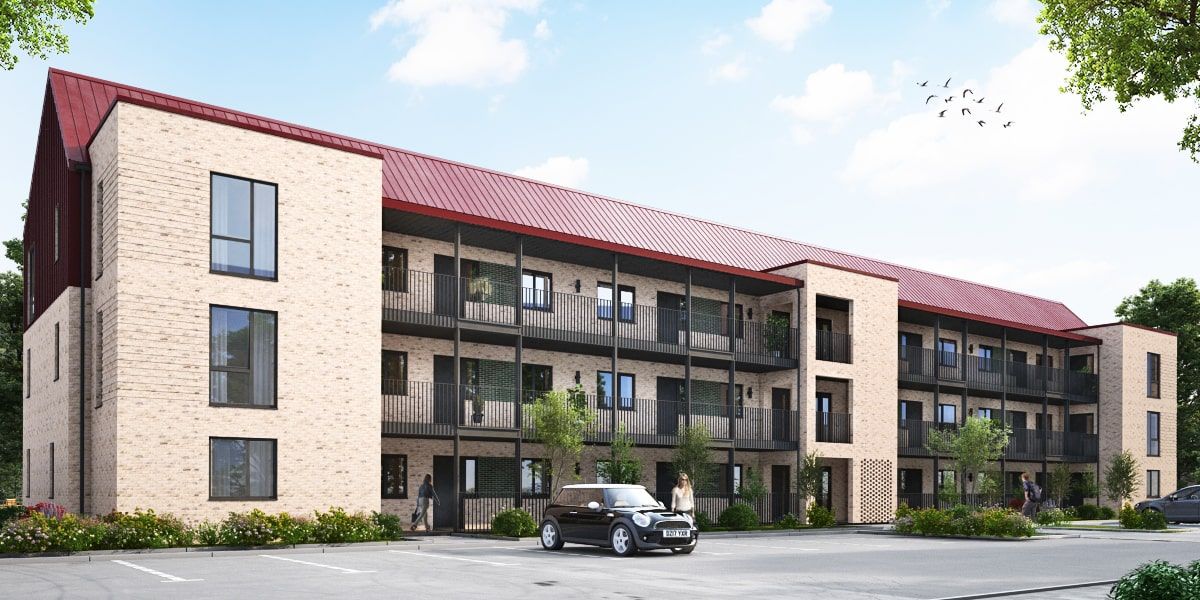 Once the 3D models have been generated we simply add in textures/materials to give you bespoke architectural visualisations of your future properties in different finishes/colours to showcase your properties to potential clients. Our residential architectural visualisations are not just for new-build properties, we can use photo-realism to add our 3D creations to existing buildings. This type of architectural visualisation can be massively beneficial for property developers and architects. Instructing North Made Studio to create visuals that illustrate what an intended kitchen extension can do to a clients home, can and most probably will make the sale. Our architectural visualisation services aren't only limited to the exterior visuals, in fact we handle all type of interior projects.
Apartment Residential Architectural Visualisation
There is no limit to the size or scale of project that our 3D architectural visualisations can be applied to, while we are happy to create bespoke 3D visuals for single houses we can equally apply our design techniques to apartment blocks and high-rise towers (skyscrapers). The process for us is the same, therefore there is very little additional cost for creating a CGI to showcase a block of 40 apartments than there would be for creating a single house visualisation. Beyond the exterior visuals for apartments we can assist with creating bespoke interior visualisations to showcase how the apartments can look inside. These interior visualisations for apartment spaces can become a huge selling point for a development projects or estate agency adverts, allowing a client to see what life would be like inside the apartment is a very engaging feature.

White Renders
A key part of the 3D architectural visualisation process are the "White Renders", this allows our designers to show the basic layout of a property CGI to the client and allow them to give sign off on the architectural design aspects and the viewing angle that the full CGI visualisation will be taken from. Once this is approved the CGI scene can be fully textured and rendered to produce a high-resolution CGI image ready for final post production. You can see a nice example below of the white renders in action.