Visualising different configurations of rooms in new build homes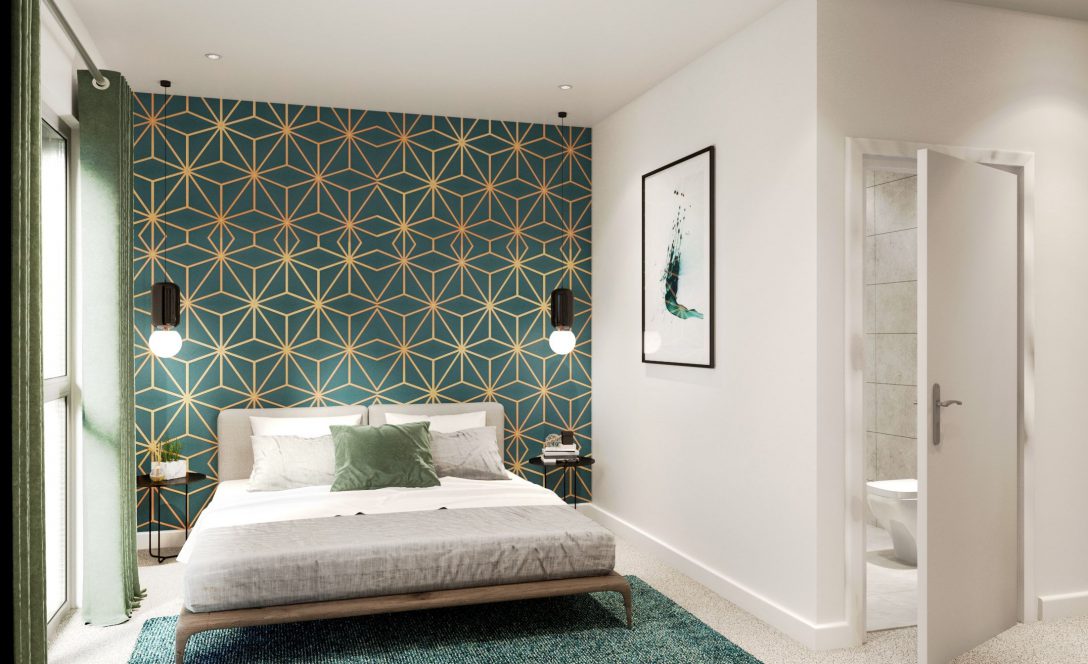 One of the beautiful bonuses that 3D CGI imagery offers is the ability to relatively quickly change the colours of interior decor and furniture to suit either a clients change of mind, or offering a variety of colour schemes on new build properties.
For new home builders the ability to swap out colour schemes, change flooring styles, wallpaper, furniture and other items of decor can allow a single 3D CGI model to be utilised for promoting several houses and configurations. Whereas many house builders rely on show-homes to showcase the variety of interior decor options (kitchen cabinets, appliances, etc) the actual number of possible configurations could be in the dozens and they just won't have enough show homes to showcase all of the interior decor options available to their customers. This is where CGI interior visualisations can swoop in to save the day.
With an interior visualisation we can create a set model of the room and its configuration of furniture in every possible colour and texture that you want to offer.
Lets work with the example of a kitchen, for prefab style houses where the configuration of the kitchen is set (dimensions, shape, placement of cupboards and appliance, etc) then the process is quite simple. For the CGI visualisation company the process can be long but the final results will allow the house builder to just request a certain configuration of the kitchen (colours textures, etc) and this configuration can be made up with just a few clicks in the CGI software.
The actual prices is laborious as it requires the kitchen CGI scene to be rendered over and over with a different variety of configurations for each material type (granite, brushed aluminium, Corian, wood, etc) once each surface has been rendered in the different material/texture that image can be saved and labeled. Then it is just a matter of editing all these images together sot hat each different surface (kitchen worktop, doors, flooring, etc) can be selected individually and switched on or off when required.
As I mentioned it is a laborious process but in the end what is created is a high resolution image file that allows for an exact spec of the kitchen to be visualised very quickly. So a potential home buyer can request a kitchen with a certain granite worktop, gloss grey doors, Neff appliances and a black wooden floor. And within just a few clicks our designers can select this configuration and provide the house builders with a high resolution image to show to the potential house buyer.
For kitchen that will have different configuration of cupboards, fridges, etc then the same process can be used, it just requires a little more work.
This process can also be used just as a showcase of the different texture/colours that are on offer, we can create a set kitchen room space and utilise it purely as a canvas to show off all the different material options. We have used a kitchen just as an example, but this process can be used for lounges, bedrooms and bathrooms it they are going to be made available with a variety of decor options.
Ultimately this process can give home builders the ability to show clients the new build property configuration like never before.