Pairing Virtual Reality (VR) with 3D Visualisation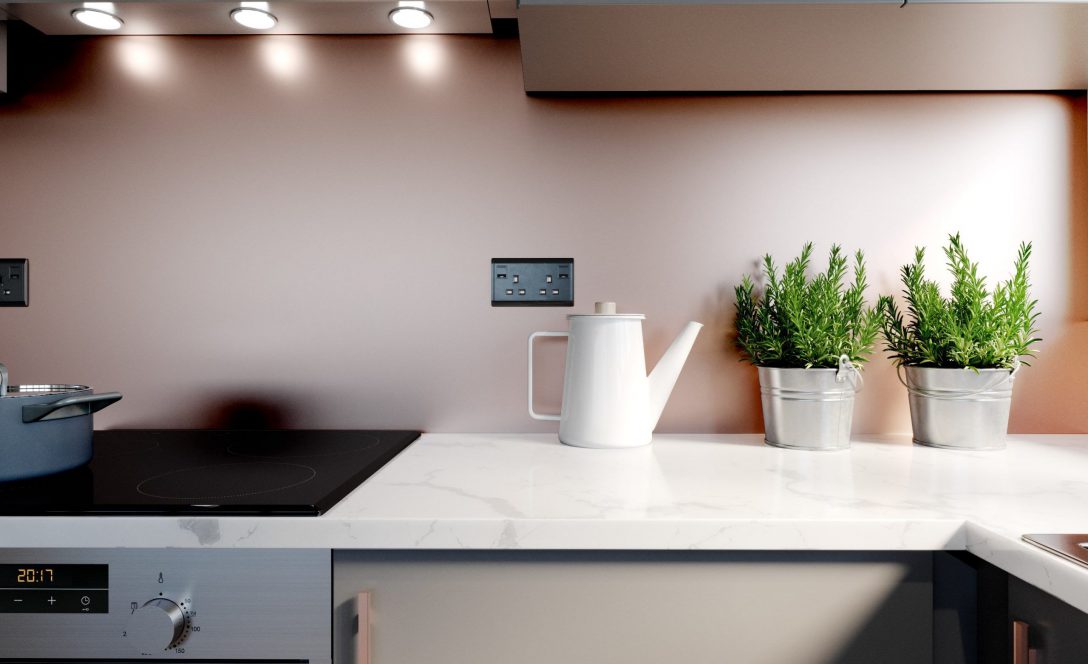 The construction, property and building sectors have always embraced new technologies & techniques to try to correctly visualise and represent their work. From the 2D floorpan drawings, through 3D hand drawings, over to 3D visualisations, as the skillsets has been upgraded or expanded, many successful property companies have kept up with the changes and reaped the benefits.
With the massive improvements over the last few years in 3D design software and the power of modern computers, incredibly life-like visualisations have become more accessible to all companies in the property industries.
But now that the power of 3D visualisation is accessible to all, how can property companies innovate to make themselves stand out from the crowd?
Option 1 – Bespoke detailed 3D Visualisations
Invest in 3D visualisations that have more and more detail. Allowing a 3D architectural visualisation company like North Made Studio to go nuts on your 3D CGI imagery and dedicated days to creating bespoke fine details throughout your visualisation will give you an edge on the competition if your imagery was to be compared side by side.
Allowing us to add superior levels of detailing will make your 3D visualisations even more life like, to the point that almost everyone will not know the difference between them and real images of finished projects.
However this does come at a cost, and that cost is well, the cost.
Allowing our designers to create and add super fine details will make your 3D visualisations look amazing but creating intricate details can add days to the design time, pushing your costs up significantly. if this doesn't seem viable for the project we have a second solution to help property companies innovate and stand out from their competitors.
Option 2 – 3D Virtual Reality Visualisations
If costs will not allow you to opt for option 1 then we have a great solution, virtual reality. in the last 2 years VR has come on leaps and bounds. Many large corporations including Sony and Microsoft are heavily investing in virtual reality to bring it the the everyday retail market and make it a day to day part of life.
Property companies can embrace this new and improved technology by allowing North Made Studio to create 3D virtual reality visualisations of their buildings, so that consumers can experience them in VR and get fully immersed in their projects. The immersion possible with Virtual Reality feels so much more personal when compared to 3D visualisations. Allowing a user to stand inside a potential new development is something that no other medium can offer.
And VR is a relatively untapped area for property companies to explore. Many companies are hesitant of using VR due to the apparent need to use VR headsets to use them, but the VR experience can also be engaged through the use of mobile devices. Opening a VR link on a iPad or iPhone will allow the user to move around inside the virtual space using the device's gyroscope.
And the headset issue is becoming less and less of a concern. The price of full VR headsets have come down significantly in the last 2 years, and most mobile phones can now be converted into makeshift VR headsets simply with the use of a cheap headset shell. Hell, they even come in cardboard, if you really want to scrimp and save.
Although a lot more work goes into creating a VR visualisation compared to what is required for a standard 3D visualisation, it takes significantly less time to produce a high quality VR scene than it does to create a very high spec static 3D visualisation. So if you are utilising digital marketing more and more, the virtual reality visualisations are going to be the most beneficial service we can provide for your projects.
Overall in these modern times you are going to get more bang of your buck with one of our Virtual Reality architectural visualisations than with a static 3D visualisation.