3D CGI Realism vs Non-realism (High quality vs Quick)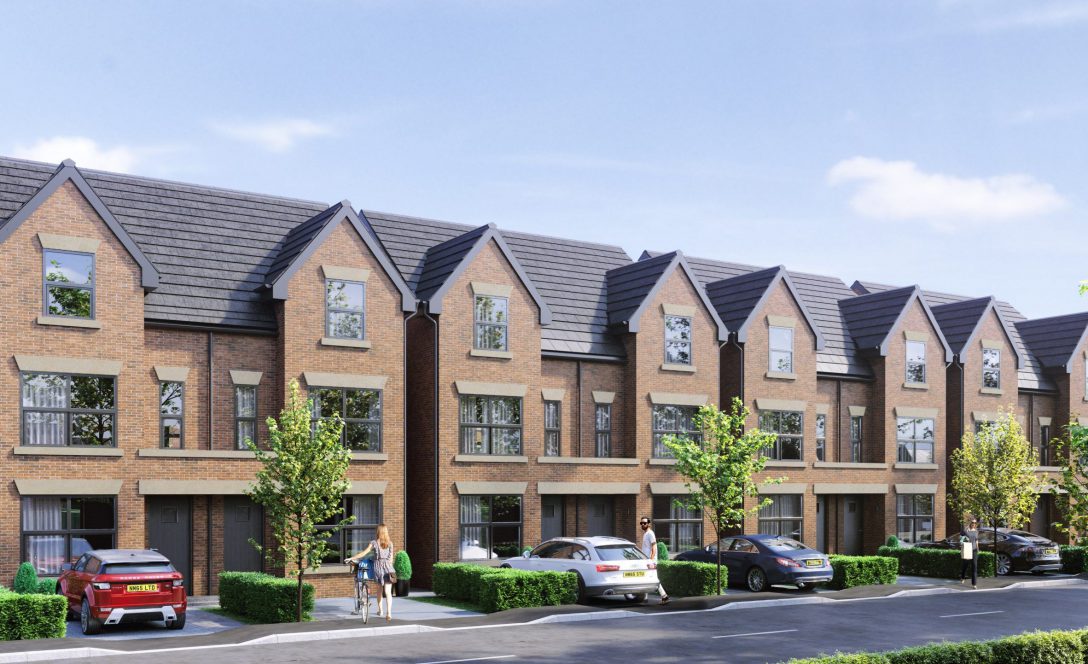 Which is going to be best suited for your needs?
Is speed going to be your friend, is getting that property advertised as quickly as possible going to move it, even if the details and final quality aren't perfect?
Or do you need high quality from your CGI images?
Are your buyers likely to be picky and want to be impressed by your property rather than just buy it solely because it is available?
It is a hard choice and one that only you can answer by using your knowledge of your buyers. The great news is that North Made Studio can help with both options and even better, we can help to make the gap between them closer. Making the quality of a quick CGI image higher, and the build time of a high quality CGI image lower.
To allow you to make an informed decision about the level of realism in your CGI imagery lets weight up the pros and cons.
High Realism CGI
Pros – The benefits to utilising more realistic 3D CGI visuals
– They can give a true representation of what the final completed property will look like.
– The development can be viewed from a variety of viewpoints and will be physically correct.
– The image can give an excellent idea of what the finished interior can will look like, including furniture and decor. This is great for engagement as it helps to draw the customer in, and allow them to see themselves within the space easier.
– The image can aid with planning proposals and gaining investment. High quality 3D visualisations can generate a real wow factor that puts people at ease as they get a truer idea of what they are investing in.
– Can be used for marketing the development off-plan. Realism CGI images can be utilised in online marketing, offline market, signage outside the development, etc. The realism images are much more versatile and due to the higher resolutions can be scaled up or down to almost any size.
Cons – The downside of opting for hyper realism in your CGI imagery
– Can take a little longer to compose. There isn't much way around this, the higher the quality of a CGI scene, the longer it will take to build and the longer it will take to render. Adding quality will always add time but what you get it always worth waiting for.
– The 3D artist does need to be experienced working with high end textures and proficient in complex geometry creation. The higher the quality of the CGI scene the harder it is to put together correctly, therefore the designers involved need to be very highly skilled. This in turn usually means a higher end cost, but in this case you get what you pay for.
– Cost can escalate quickly if the client makes numerous revisions. With more and more detail added, it becomes more and more time consuming to make changes to a scene, so unless the project is very specific and guided, alteration costs can mount up.
Non-realism CGI
Pros – The benefits to Low Quality fast CGI Visuals
– It's in the name, they can be composed very quickly, usually within a few hours.
– If done well enough, can assist with early stages of planning approval
– Can be done at a much lower price and High Quality realistic visuals
– They can be composed by less experienced designers, this is usually reflected in price
Cons – The bad points of quick but low quality CGI
– Less engagement with the consumer, less realism will lower the experience the customer has with your images, they will struggle to envisage themselves within the scene.
– Gives a lot less wow effect, investors or buyers are likely to be less enthused.
– May give the impression that the property is aimed at the lower end of the market.
– Cannot really be used within advertising or marketing material due to lower quality potentially negatively impacting the uptake of it. No one wants to buy a house off plan if the images of it on the site hoardings don't do it justice.