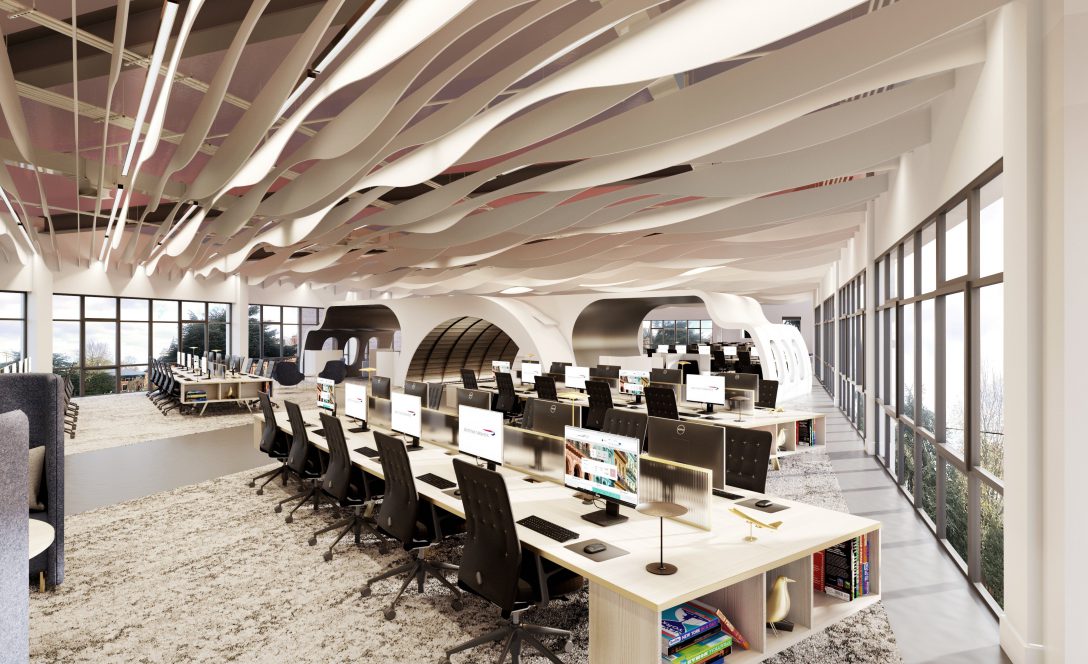 Many of our clients are commercial interior design companies who focus on the design and fit-out phase. The standard process for these companies to get work is to submit bids for tenders that have been generated by a company who are looking for assistance when renovation or building a new commercial space. The majority of these tenders are for commercial office interior spaces, with requirements for office rooms, reception areas, lobby, washrooms and communal areas.
Due to the tendering process being relatively quick passed there often isn't much time between start and deadline, so CGI visualisations are often generated based on sketches and screenshots of existing aesthetics that the client is looking to incorporate. With the end result still needing to be a realistic visualisation this can be a hard task, but our CGI team carry out this type of project on a regular basis. Often we are required to produce a full set of images to showcase 4 or 6 different viewpoints, within a 3-4 day period. 
Due to our experience with this type of commercial interior fit out project we have developed a workflow that has been adapted to allow downtime to be minimised and renderings to take place overnight, so keep the overall process on track for submission prior to the deadline.