Mulberry Park
WHO

Mulberry Park - Fever Developments

WHERE

Bramhall - Cheshire, UK

WHEN

Summer 2020

SECTOR

Residential
Fever Developments are a speciality property development company based in the North West
They specialise in creating luxury family homes in affluent areas of Cheshire and Manchester.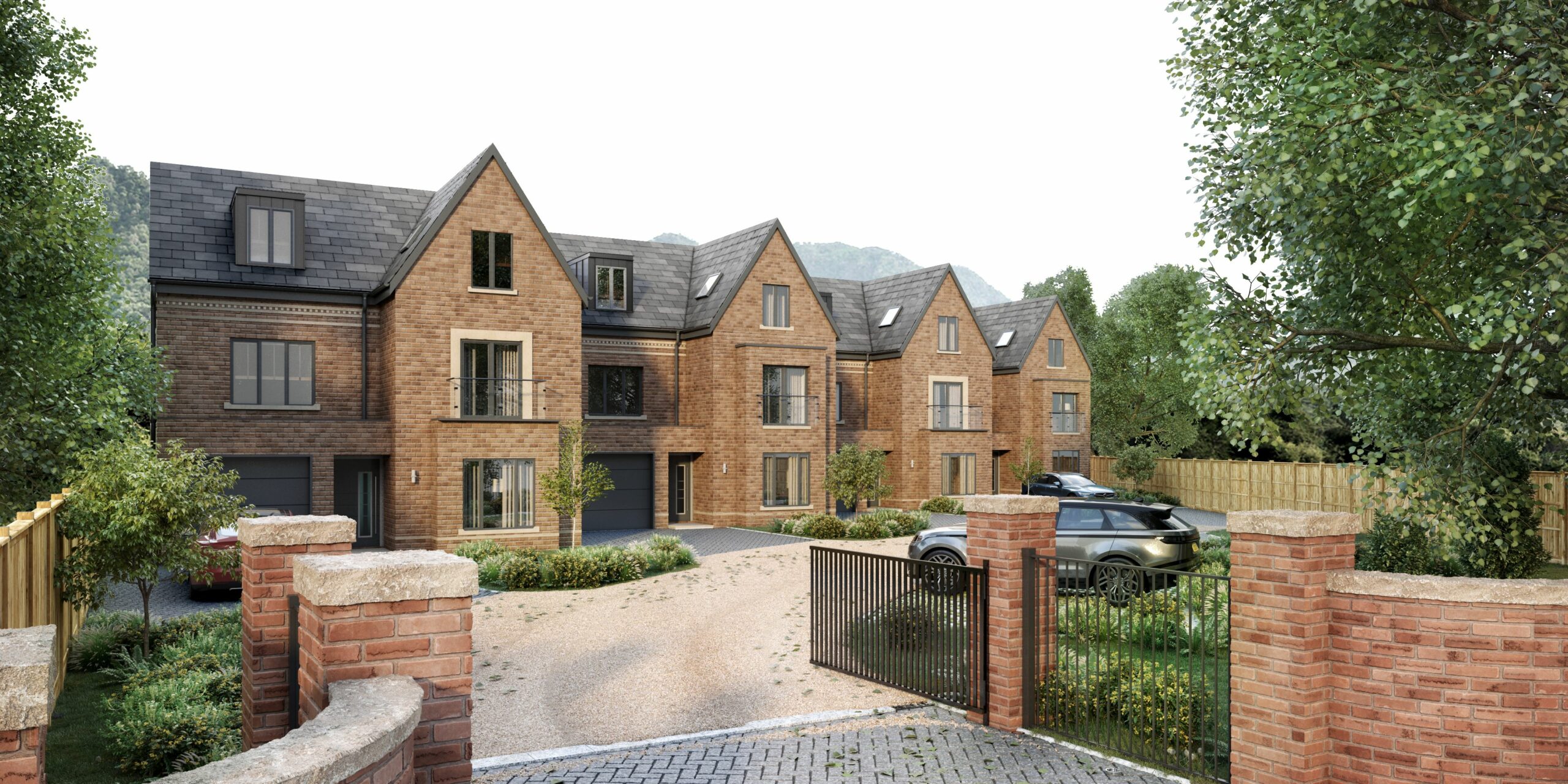 Their latest development was to create four detached 5 bedroom houses located in Bramhall, Cheshire. Bramhall is home to business entrepreneurs, solicitors, other professionals and even sports stars, music artists and television presenters. It's perfect commuter links to Manchester city centre, have made it a hive for successful young professionals and families. It is a lifestyle orientated town that is a location to aspire to and enjoy.
Fever Developments appointed North Made Studio to produce a package of visualisations for this project. Externally only one CGI shot was requested, a street scene that shows all 4 homes. This visual welcomes viewers into the site via the private gates, showcasing the private parking areas and allowing viewers to see all four homes in their designated plots.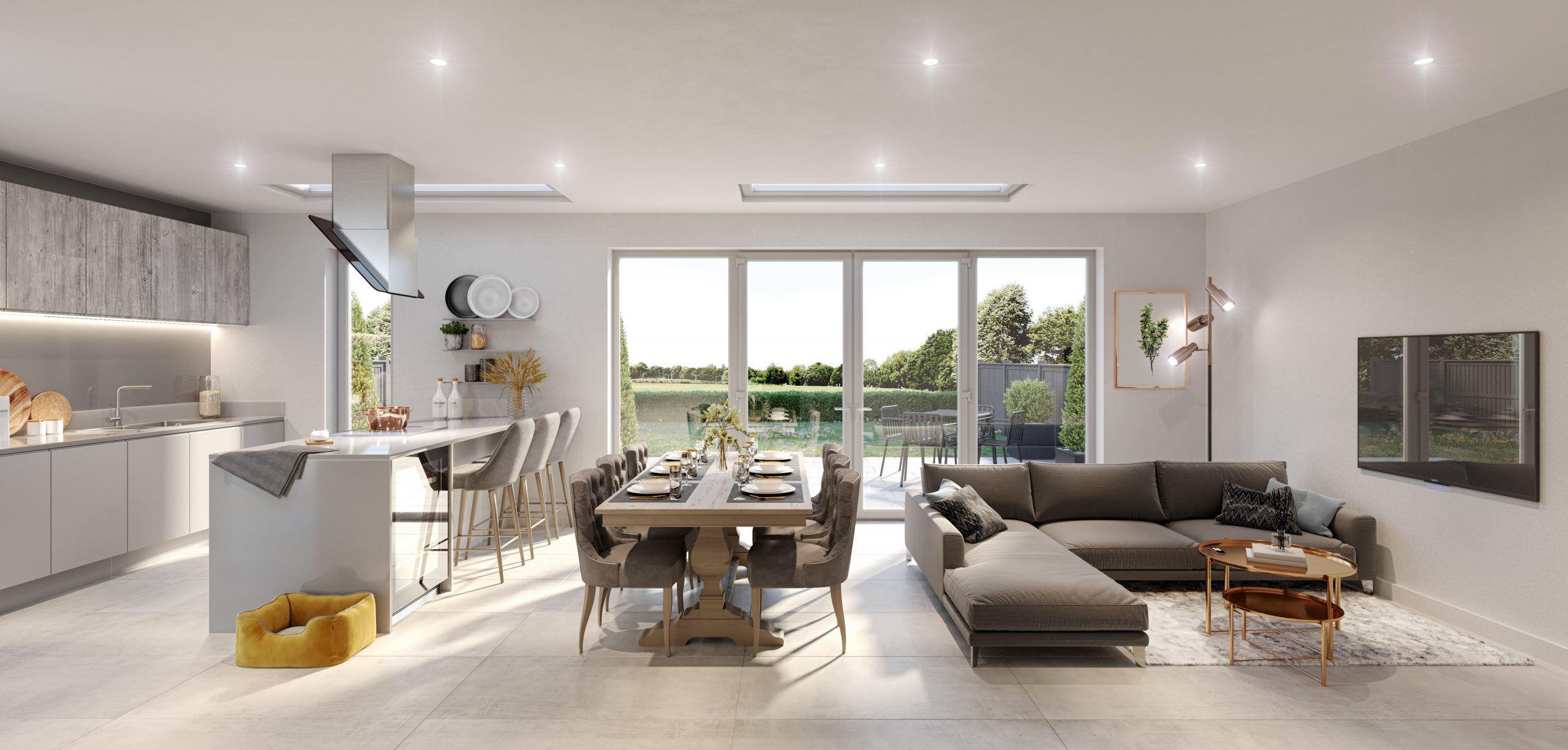 The interior visualisations were where the majority of the budget was allocated. The luxury home sector is very competitive, therefore Fever believed it was vital that a premium feel was shown throughout. Each home received a very high-end fit and finish, as comes standard when being constructed by award winning residential house-builder Short Construction.
Open-plan layouts were utilised within the homes. The kitchen especially benefits from this, allowing our design team to create a 'hero shot' of the space that draws in the amazing views of the large rear gardens. The 'hero shot' combines kitchen with dining area and a living area, creating a seemingly huge open-plan space that has the outstanding backdrop of the rear garden visible through the bi-folding doors.
Upstairs the Master bedroom is visualised alongside the adjoining en-suite bathroom and dressing area via a cross section view.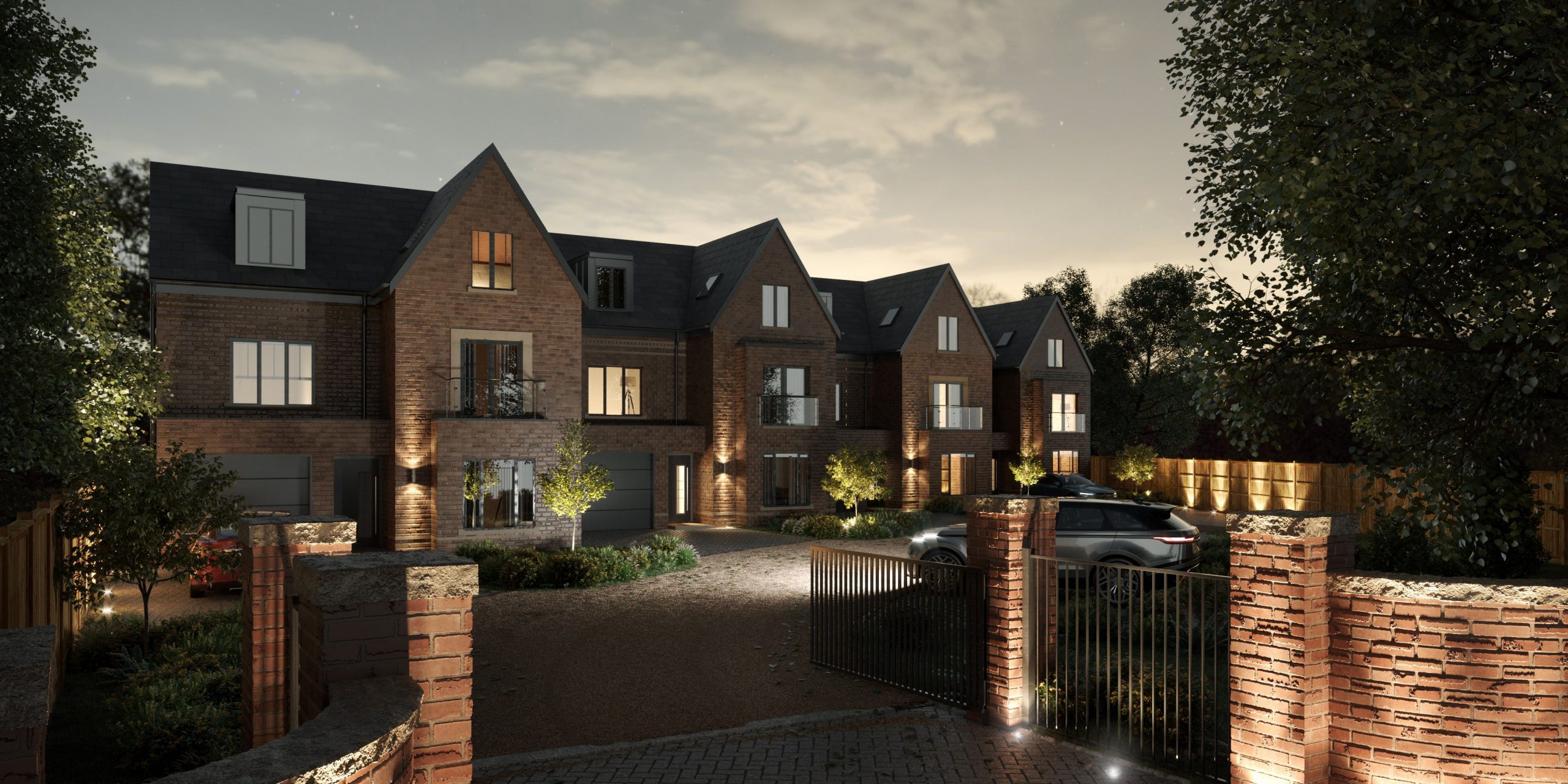 Client Testimonial
The team at North Made Studio put together a great package. Extending beyond just CGIs to also incorporate a branding package that included the creation of the Mulberry Park logo, a bespoke printed brochure and large format printed site hoardings.
All 4 properties sold within 6 weeks and I am sure one of the main reasons for this was down to the great work North Made Studio did when creating the marketing materials. I cannot recommend their services enough.
– Nigel Blair – Director of Fever Developments

Property visualisations were only part of the marketing package we put together for the Mulberry Park development. A modest branding package was required to create a coherent aesthetic for the marketing materials to follow.
Initially the development was going to be called 124 Woodford after the original site it is located on, but during the branding phase this was revised and decided that Mulberry Park would suit the aspirations of the development better.
Branding was created and combined together with all CG stills, providing the base content for a brochure. Design queues taken from the branding were used to create a detailed 16 page A4 landscape brochure. As is standard practice, North Made Studio provided the brochure as a digital asset that can be downloaded and viewed by interested potential buyers. In addition to the digital brochure a professionally printed version was also requested. Printing service offered by North Made Studio were also utilised to produce large format digitally printed hoarding panel signage to Fever Developments. These site hoardings would join together to form a large billboard outside the development site, promoting the luxury homes to passers-by during the construction phase.
CGIs paired to the signage, branding and brochure helped to create a complete property marketing package that contributed to the homes all selling prior to construction being completed.
Check out these similar projects.