Hallwood Forest
WHO

Adamo group

WHERE

Cornwall

WHEN

Summer 2022

SECTOR

Mixed Use
Adamo group is a multi-disciplinary property development consultancy situated within the Cheshire countryside.
A company specialising in all aspects of design, build and construction. 
Adamo Property Group commissioned North Made Studio to produce an extensive set of CG content to help market and encourage further investment and funding. North Made were commissioned to produce computer generated imagery, 360 tours, animations and aerial content.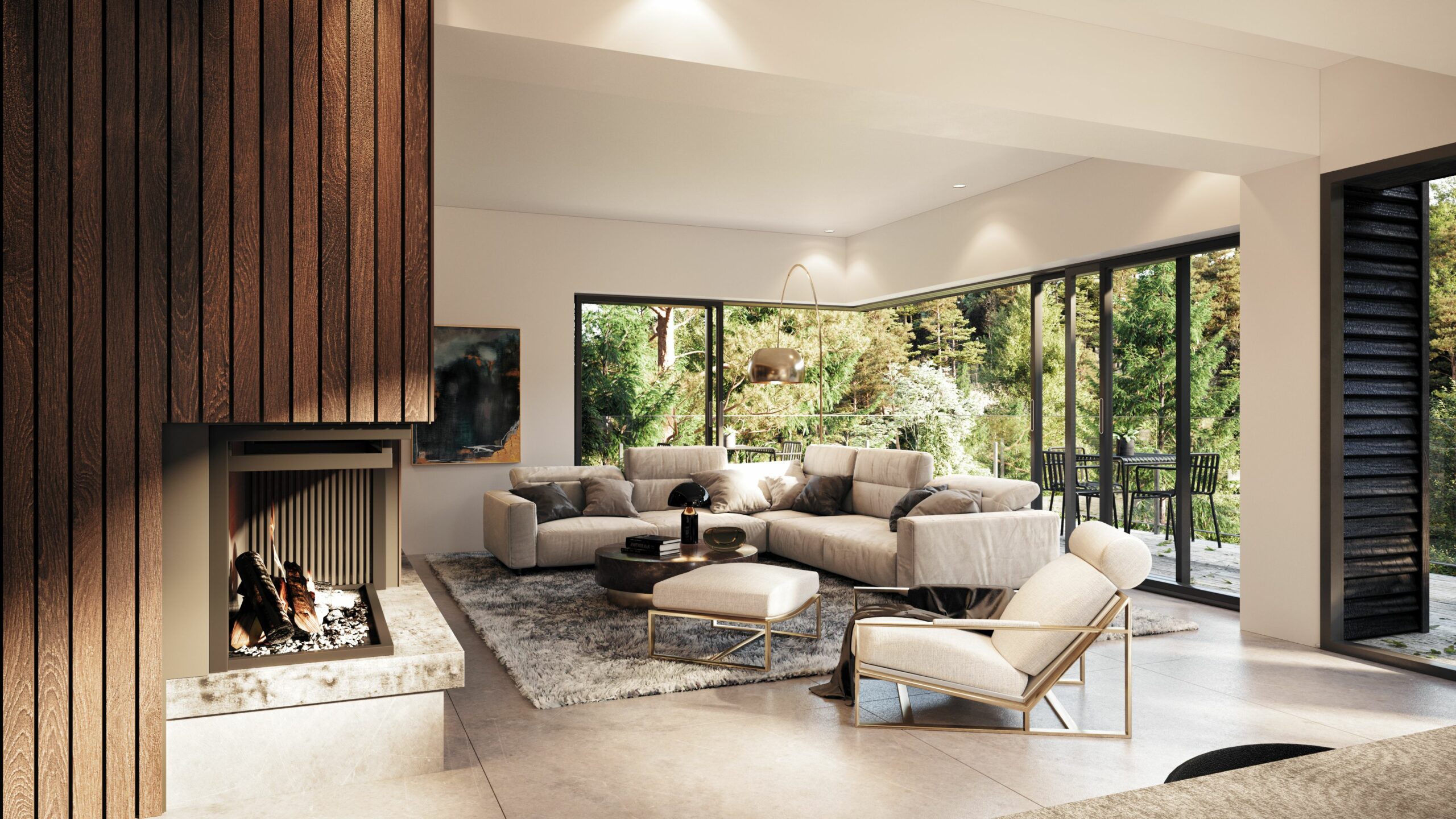 Hallwood forest is situated in the heart of the Cornish countryside, less than one hour away from Looe and approx three hour train journey from London.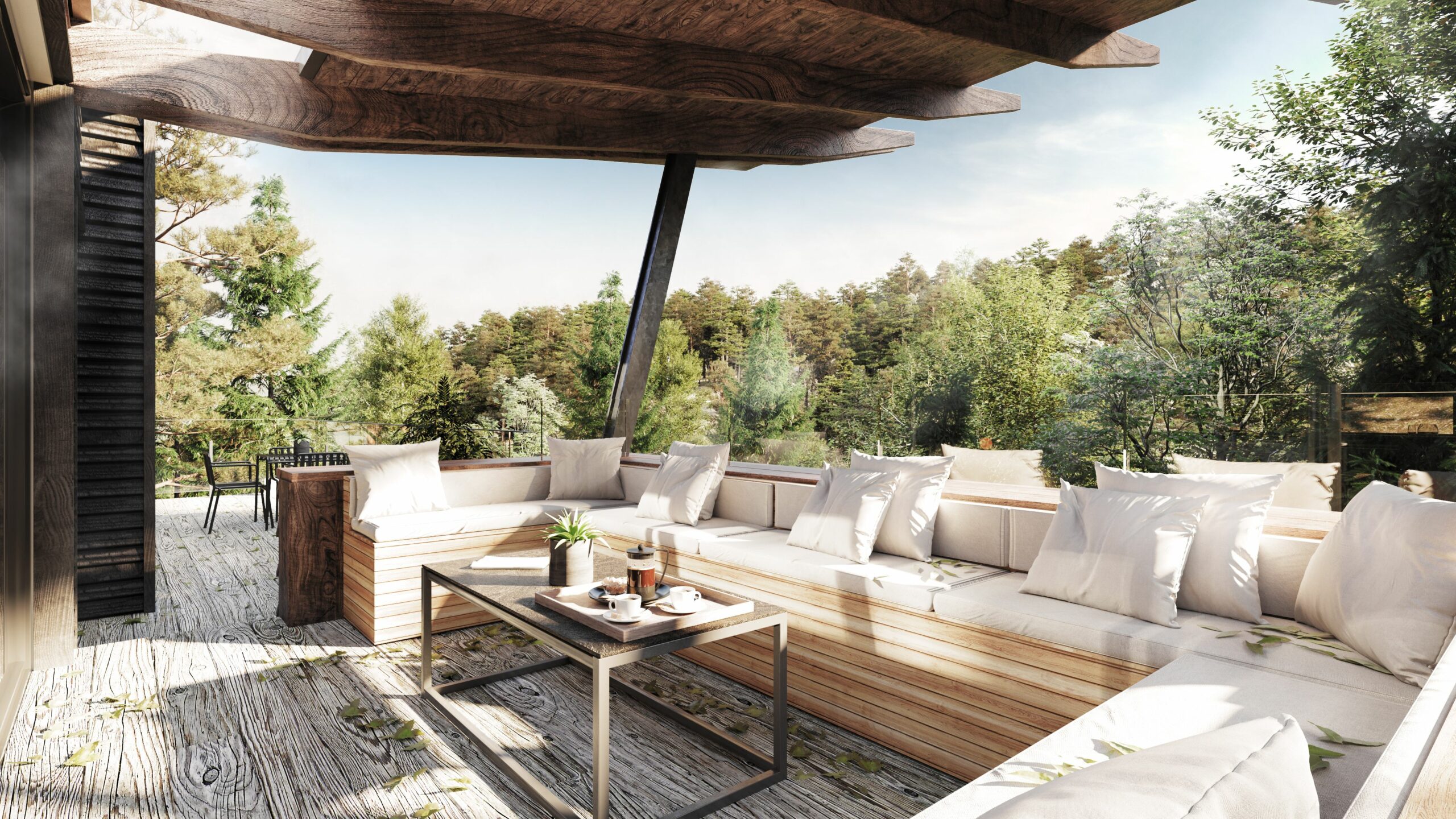 Hallwood Forest consists of 25 luxury eco treetop lodges, a management suite, spa and kids adventure ground, all tucked away neatly in a tranquil forest.  
The site is set in over 21 hectares of idyllic woodland, offering picturesque far reaching views in all directions. Location is ideal for the HallWood Forest development, just 5 miles from Looe, 3.5 miles from Polperro and within half an hours drive from Plymouth and Truro.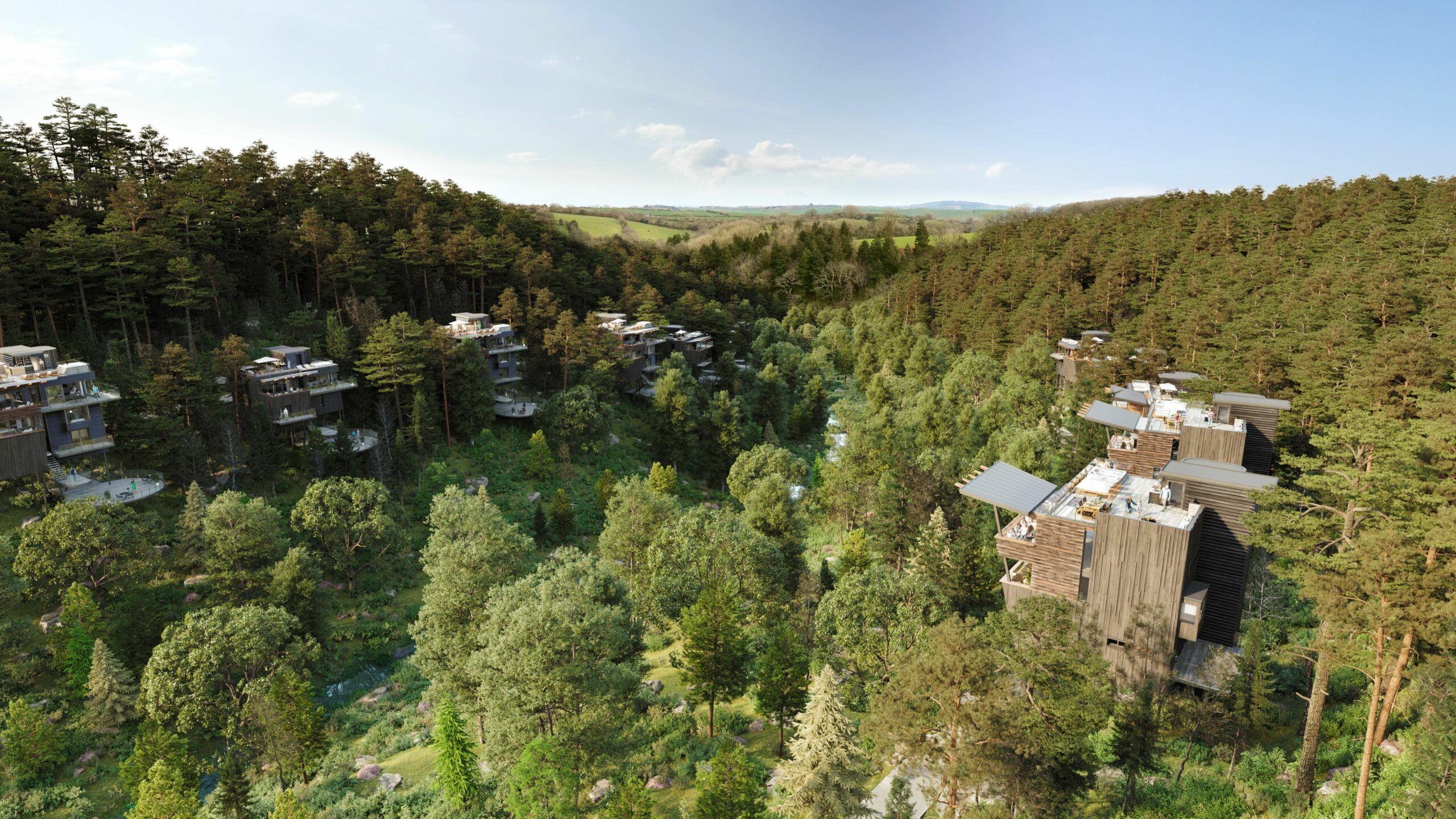 North Made Studio worked closely with Adamo group to produce an extensive range of imagery and animation content. We were heavily involved in the design process alongside boutique architecture practice Kimble Roden Architects, that were responsible for the overall design of the site and lodges. Our services involved 'design by cgi' in collaboration with the lead architect. Several iterations were required to meet the demands of the local council which proved beneficial as Hallwood forest was shortly after given the green light to proceed with construction. Our talented team of designers and artists help sculpt possibly one of the most exciting developments to hit the Cornish countryside, a true hidden resort for the discerning individual.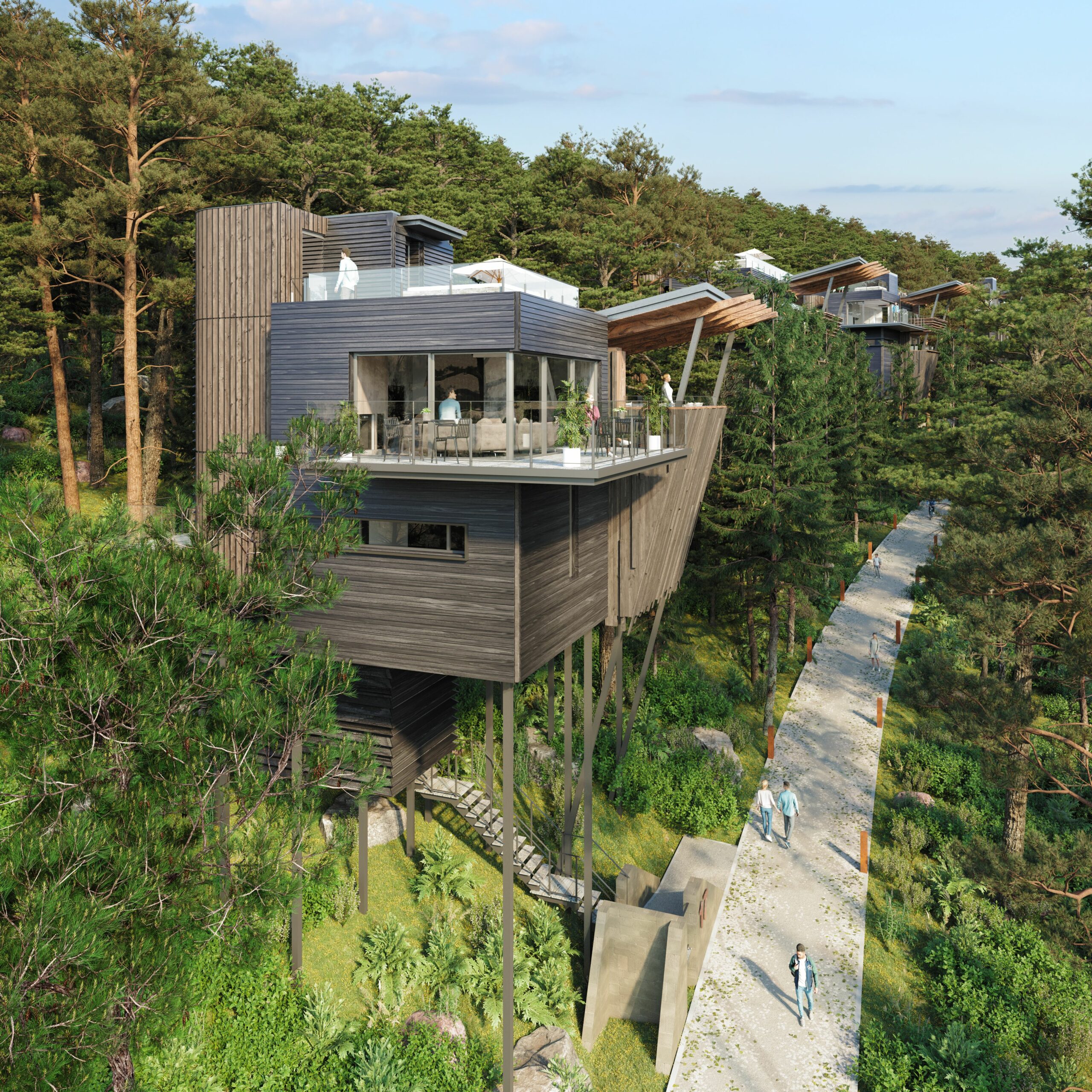 As a part of the service North Made provided, we produced a stunning walkthrough animation encompassing the true beauty of Hallwood forest in its best light. Our animation starts from an aerial perspective, slowly working its way to the management suite, spa and kids adventure playground, finally leading to one of their stunning tree top villas, meticulously making its way through each room showcasing the true beauty it has to offer.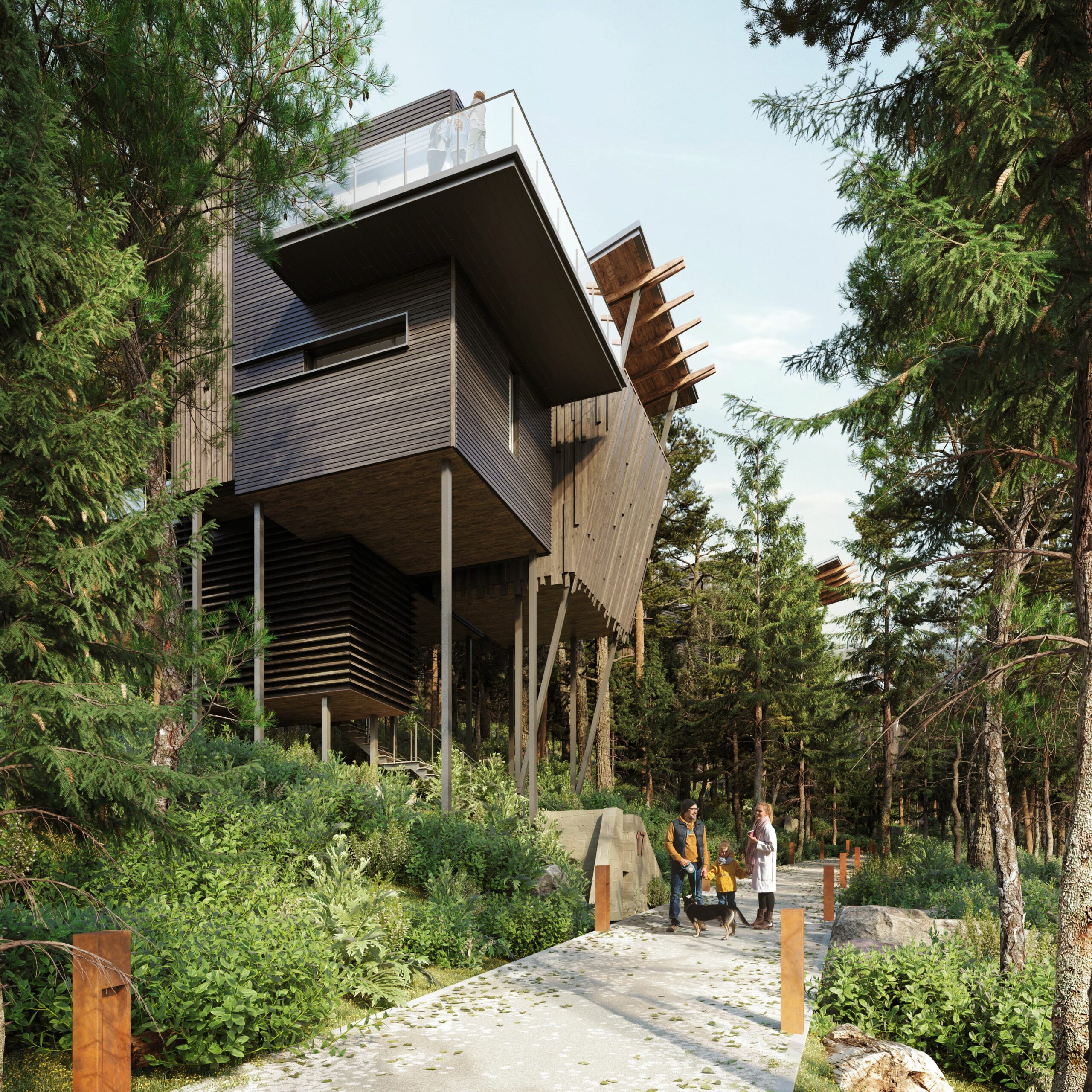 Hallwood Forest is truly one of a kind staycation eco-resort. A tranquil paradise offering some of the best views and access to the beautiful English countryside that's only a handful of hours away from London. Each lodge is wonderfully unique, offering the best staycation facilities that are to wow even the most discerning individual. Each floor has either a personal or family balcony access looking over the tranquil valley, offering true privacy. Furthermore, the lodges have their own sauna, jacuzzi and bbq area neatly tucked away on it's private roof terrace offering exclusive views.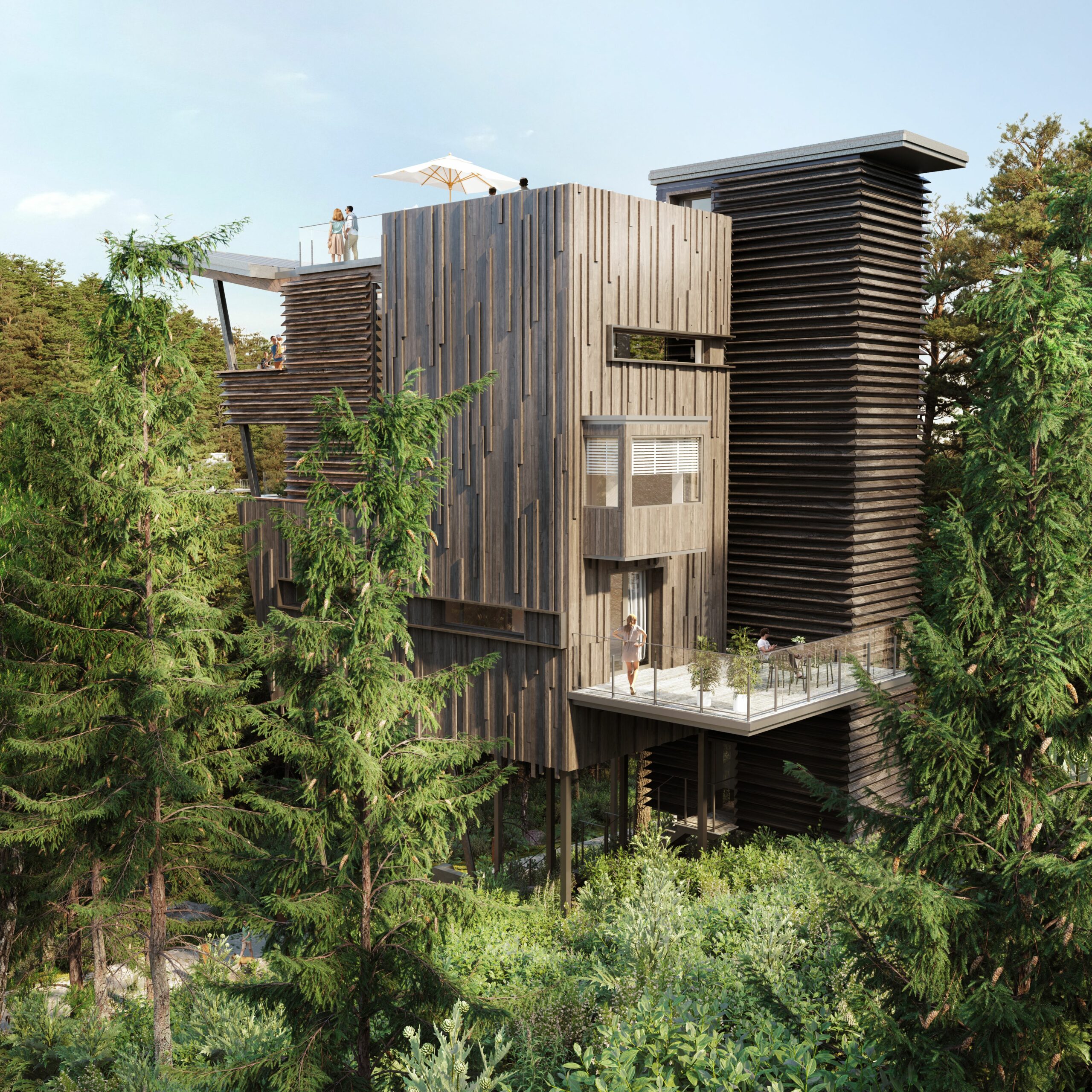 All of the buildings and lodges have been clad in an eco-friendly kebony panelling manufactured using sustainable practises that don't harm the environment. Kebony is a revolutionary material that ages well and is a cost effective way to clad a building.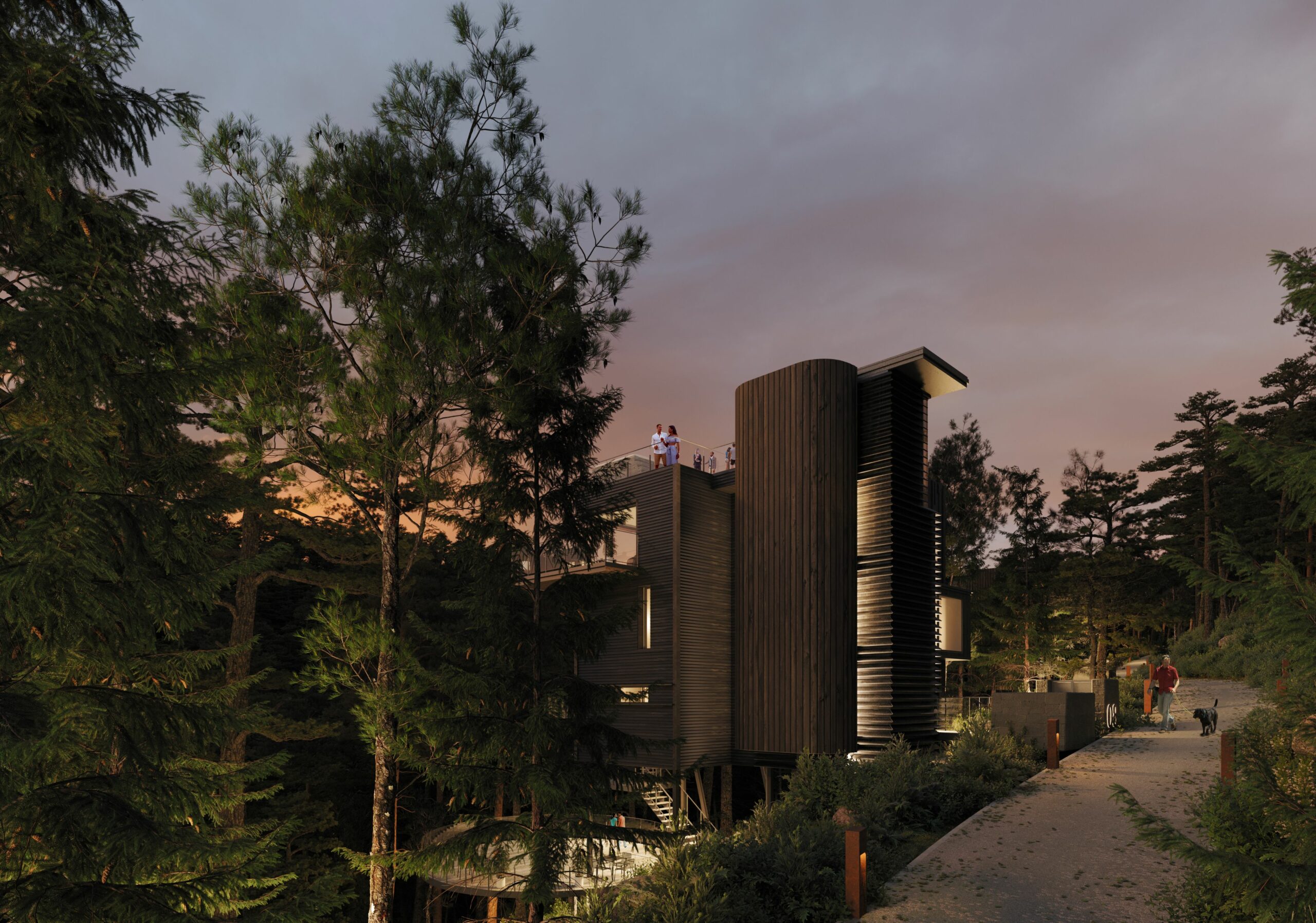 Hallwood forest is a unique site offering fun and relaxation for people of all ages. The client designed the site with everyone in mind, with the state of the art spa for adults to enjoy and a wildly fun kids adventure playground to keep the little ones busy for hours.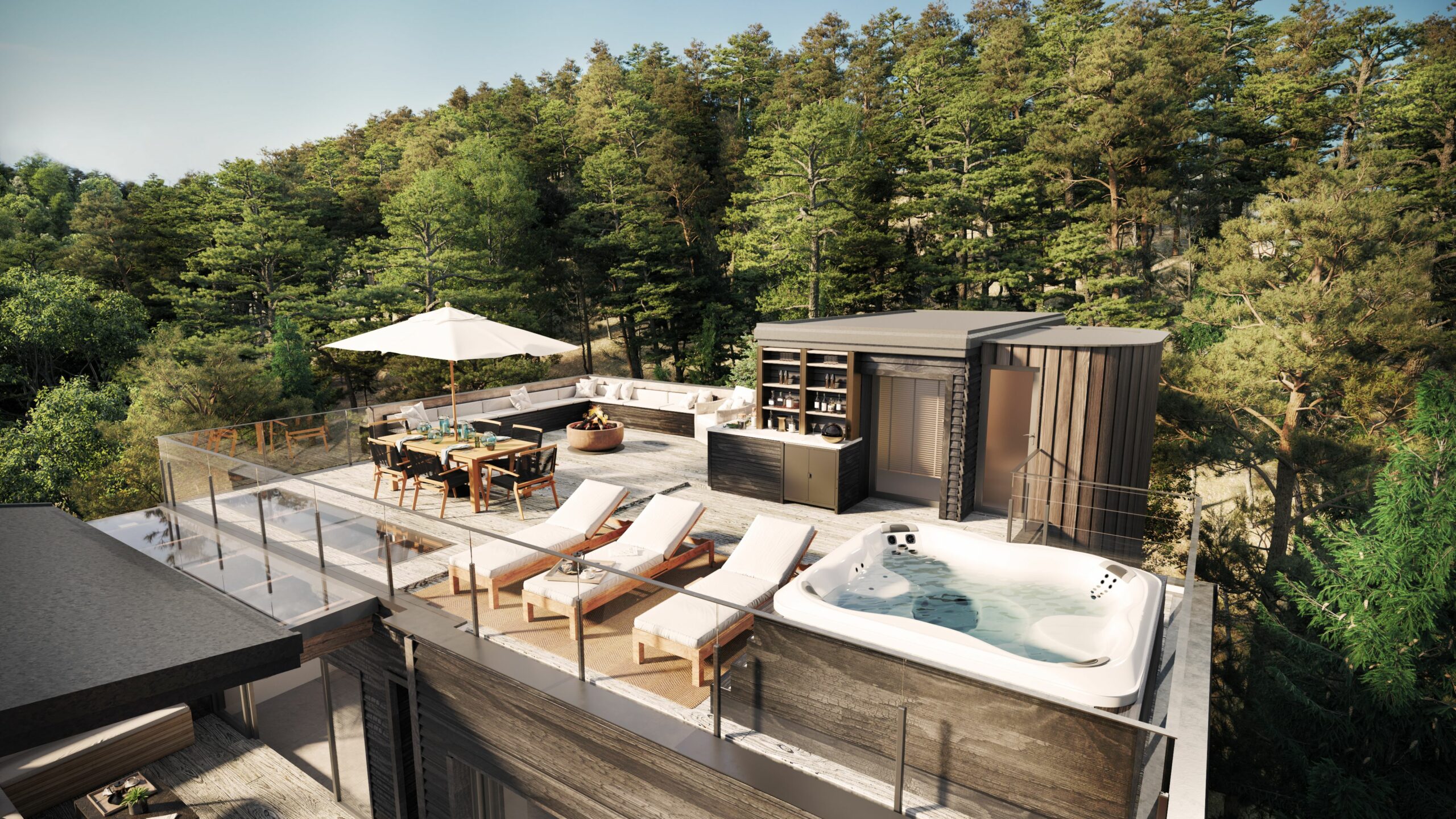 Hallwood forest has been designed with the discerning individual and their family in mind. It truly is an exclusive retreat offering the best hospitality and experience. Majority of its clients will be families situated south of England due to its ease of access and location, however clients from all over the world would be most welcome. And with the help of North Made, we believe our client will be able to showcase their unique gem to clients anywhere in the world.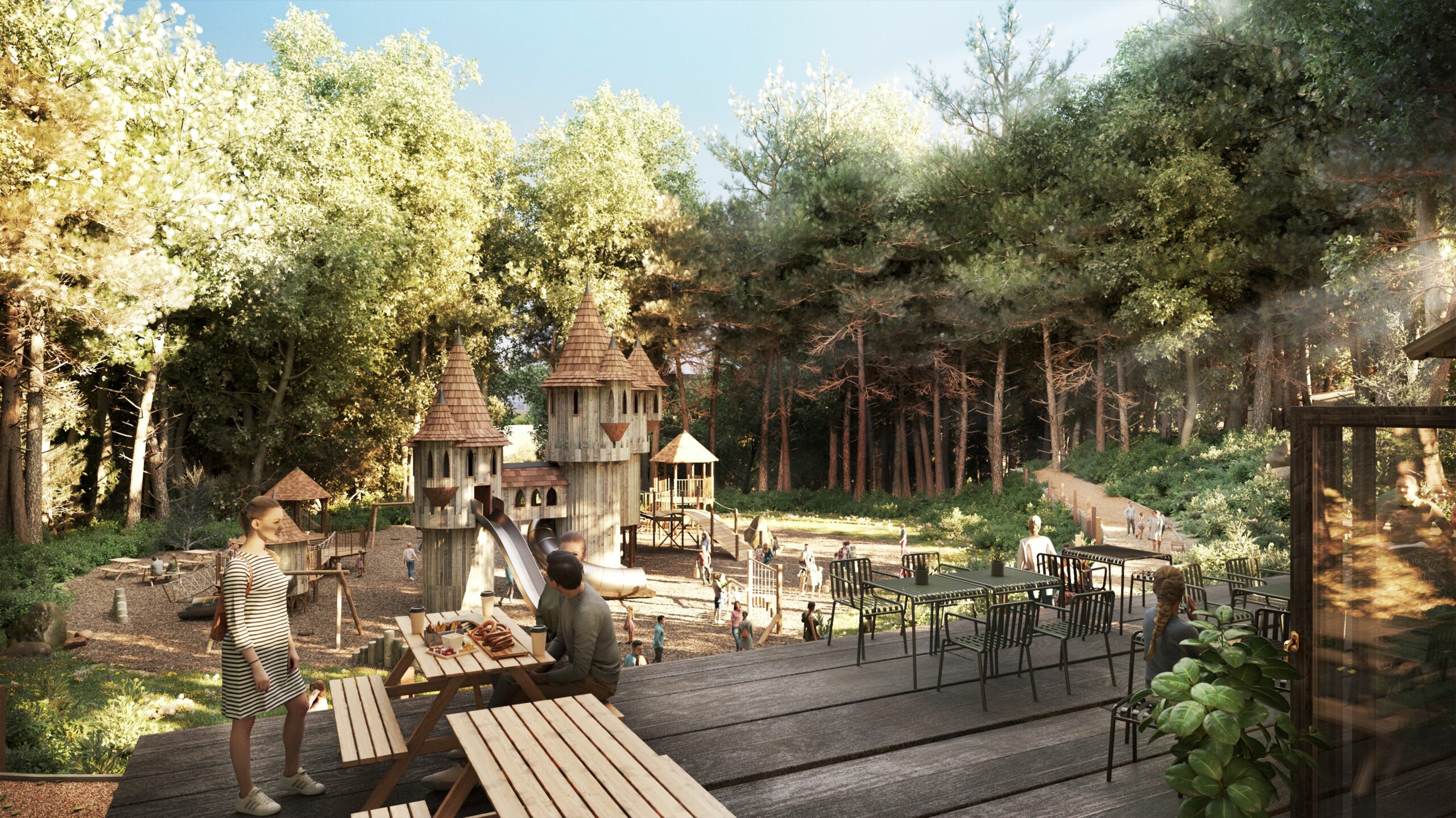 The styling of Hallwood Forest is truly unique, a development that is designed with the environment at the centre. Each lodge is neatly tucked away in between trees offering privacy and ensuring the lodges do not overpower the landscape creating an eye-sore.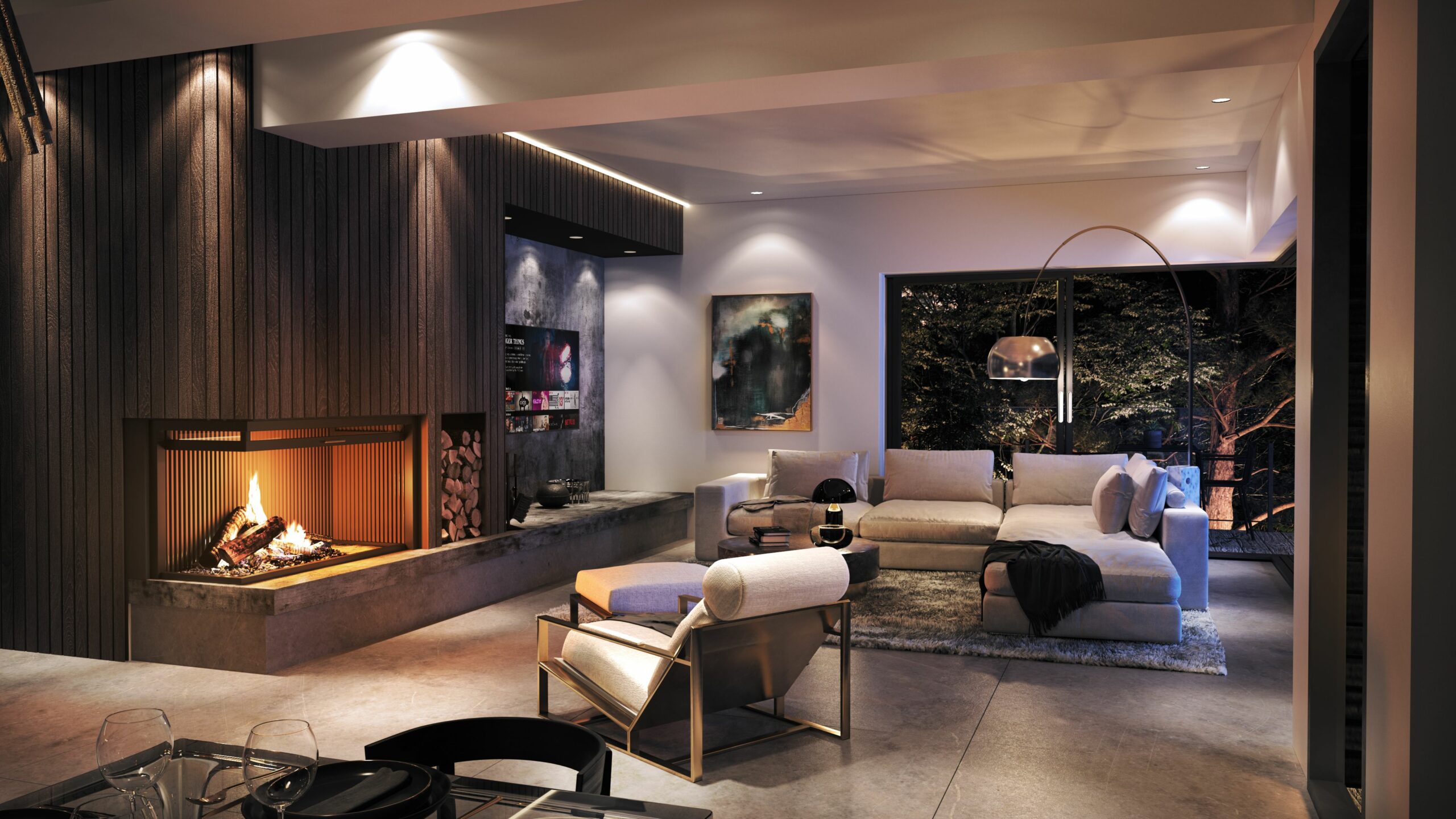 Check out these similar projects.