Shakespeare Way
WHO

Plumlife

WHERE

Blackburn, UK

WHEN

Summer 2021

SECTOR

Residential
Plumlife are a long standing client of North Made Studio
For several years we have provided their marketing team with interior and exterior visualisations to assist with the promotion of their new build homes.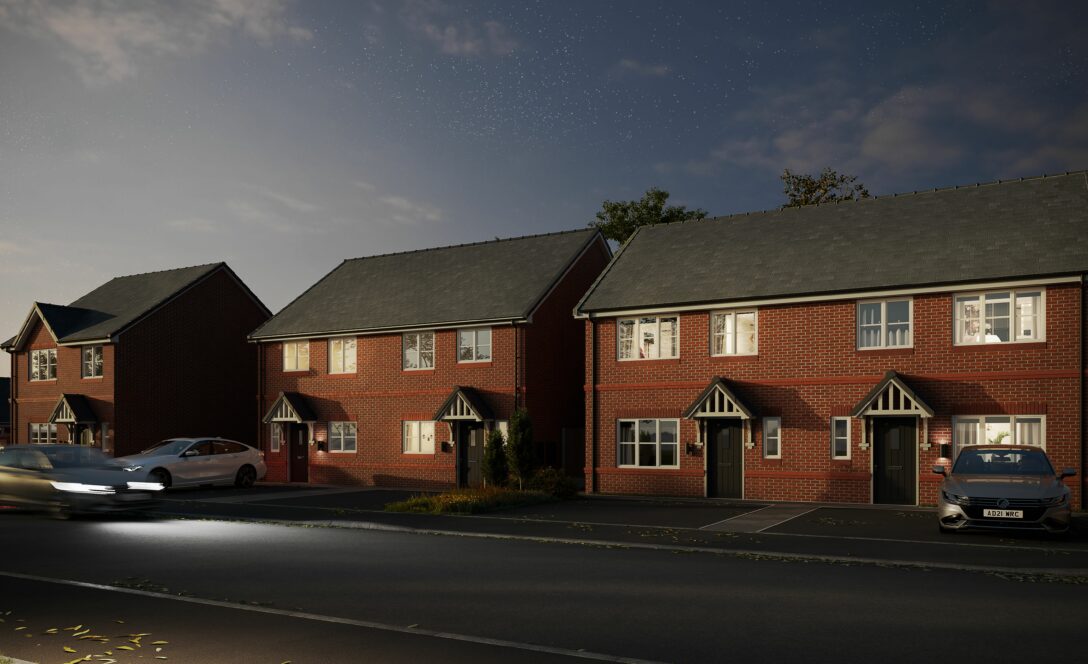 Shakespeare Way is housing development with a mix of 2, 3 and 4-bedroom family homes, as well as bungalows.
The new homes have a perfect blend of contemporary design that offers something for everyone. House-types options are divided into semi-detached and detached.
Key features of the new-build homes are their light & spacious rooms, all finished to a modern style spec. With fully fitted contemporary style kitchens that include appliances such as electric ovens, gas hobs, and extractors.
Each home comes with luxury flooring installed in the kitchens and bathrooms.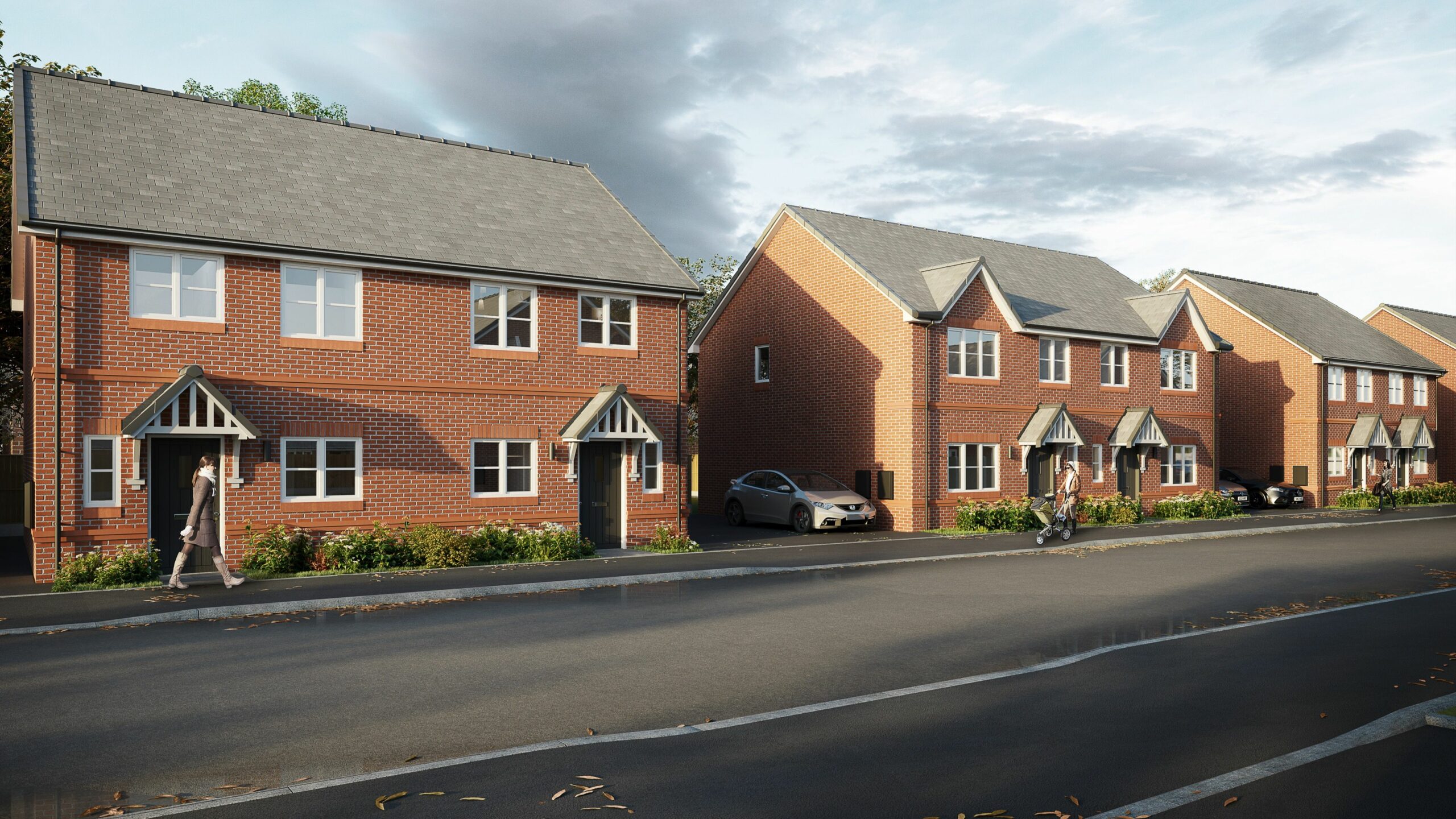 The Shakespeare Way development is in Blackburn, Lancashire.
Benefiting from a huge range of local amenities, as well as peaceful attractions, Witton Country Park and Griffin Park are just a few minutes away from the Shakespeare Way site, giving accesses to impressive large areas of green space.
In regards to visuals, North Made Studio produced a small selection of CGIs for the new-build development, these consisted of: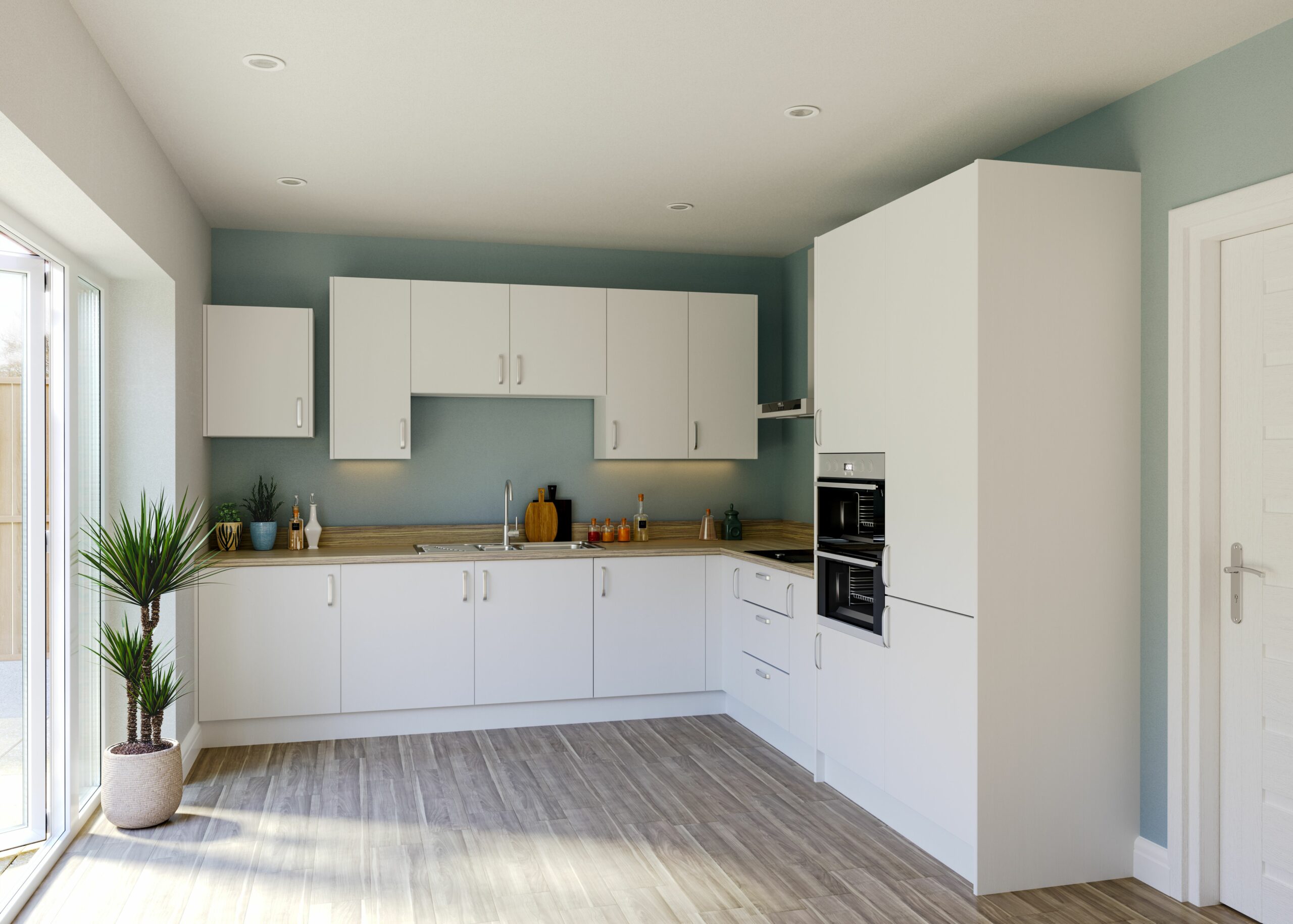 Kitchen visualisation
North Made Studio will always suggest opting for a kitchen CG image on any property development. Kitchens are one of the most important rooms of a home when it is being marketed. Kitchens, bathrooms and lounges are the 3 most important spaces to communicate to potential buyers.
For new-build development like Shakespeare Way it is also important to show the kitchen via a visualisation as this is one of the rooms that will have fitted furniture included, showing buyers the contemporary styled Symphony kitchen and integrated appliances helps make a sale.
Our team went beyond just showcasing a spec on this visual, also informing viewers that there is a lot of natural lighting coming through the doors as well as dressing the scene to give it a homely feel.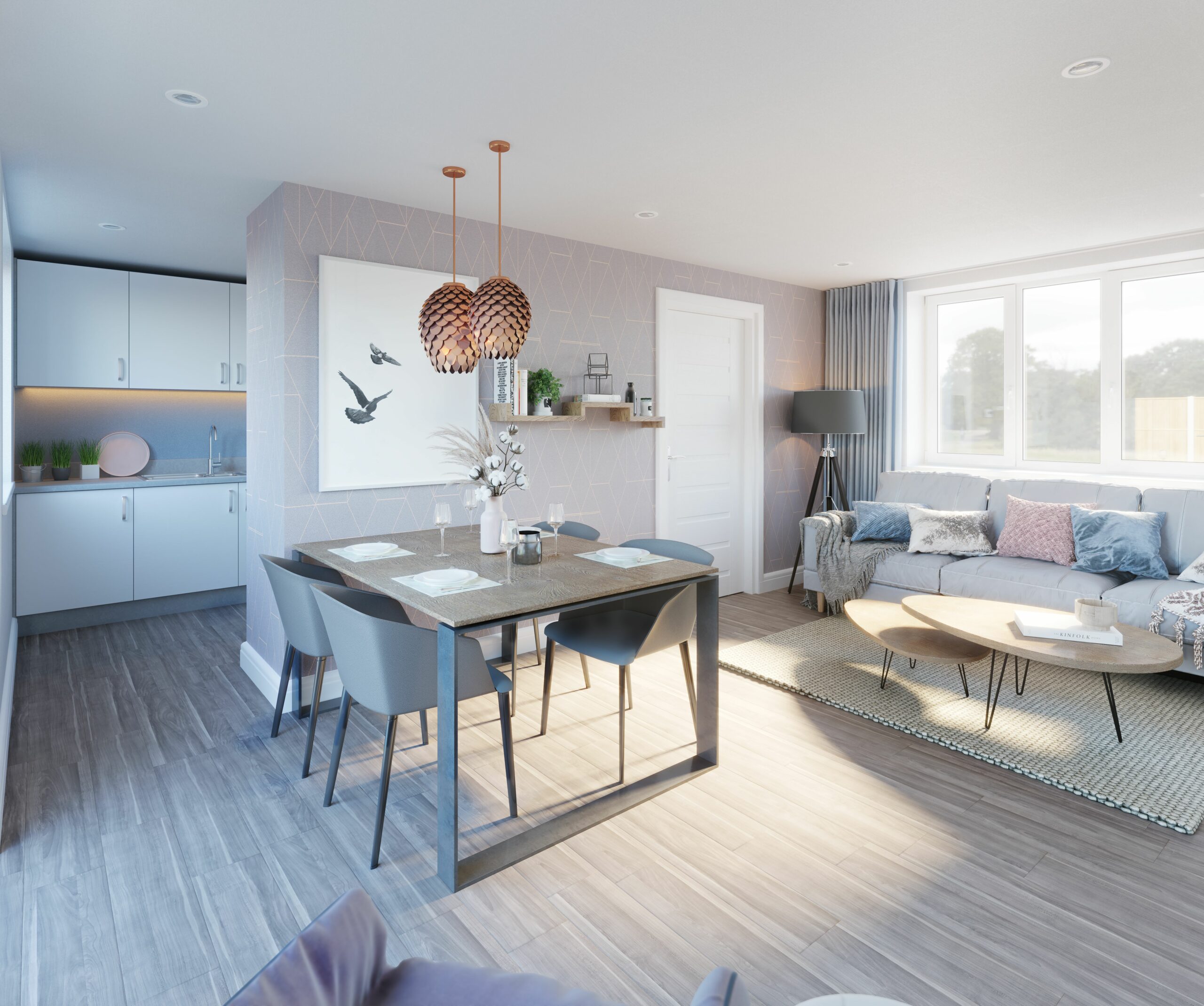 Lounge diner shot
As with many modern new homes, the Shakespeare Way houses feature open plan living downstairs, opening out kitchen, dining area and lounge into one large space.
Our team put together a visualisation of this space, with a focus on the space that is created.
The dining space and lounge areas sit forefront, whilst the kitchen is shown in the background to also communicate navigation around the space.
A neutral but modern interior design aesthetic was incorporated to make the space welcoming to as many potential buyers as possible.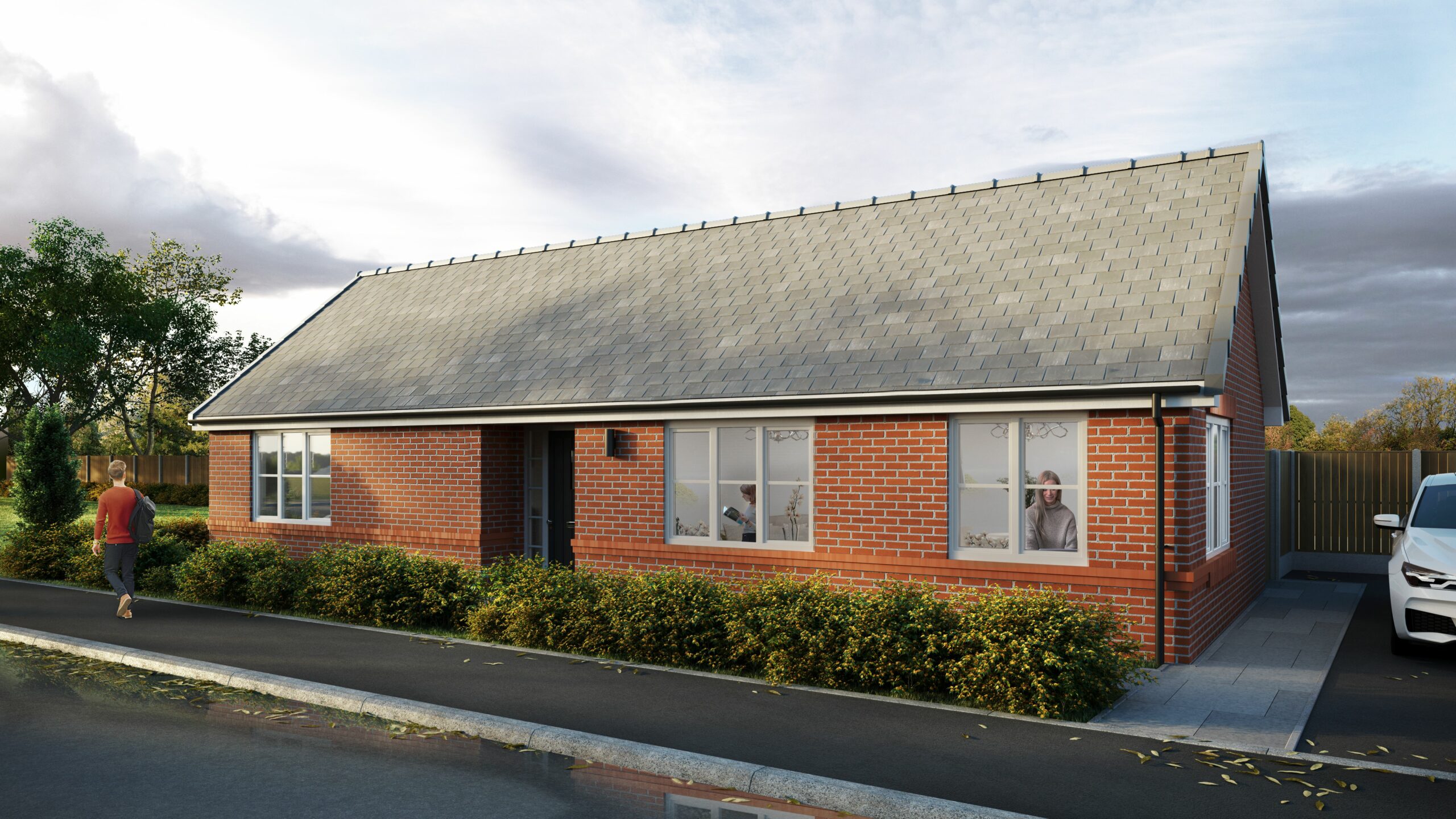 Bungalow House Type image
An individual house type image was visualised for the bungalow house-type on the development. Bungalows are very popular on Plumlfie developments, therefore producing a quality house-type image was vital piece of marketing material.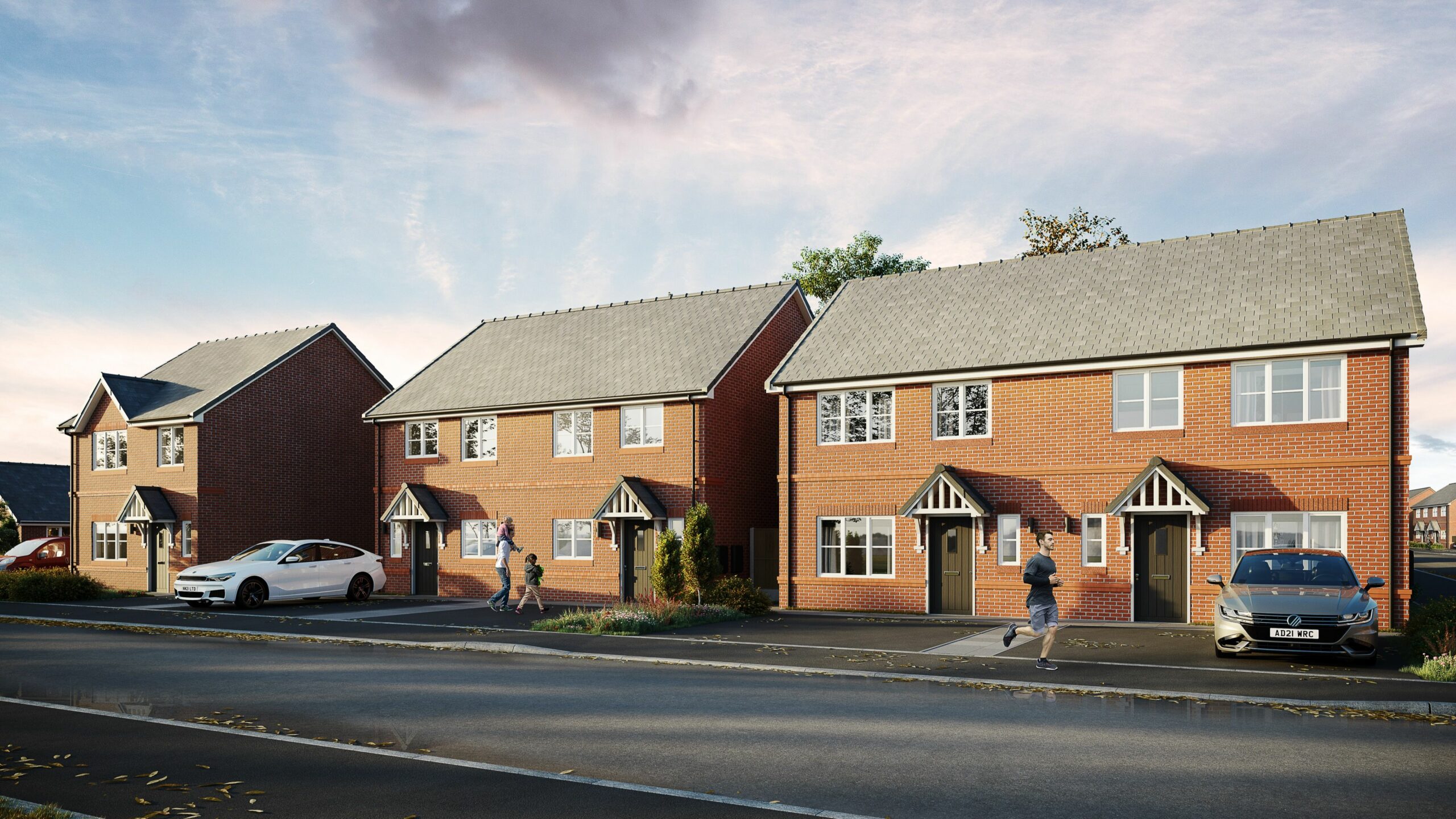 Two Street Scenes
Street scenes are one of the most popular architectural visualisation we produce for Plumlife, each of their new-build developments tend to include one 4 different house-types, the most cost efficient way showcasing all house-types of these development sis to utilise street scene visuals that will show several homes in one shot.
Here we produced two street scene visuals to illustrate 4 different house types on site and inform viewers how the homes on site will site together.
Check out these similar projects.